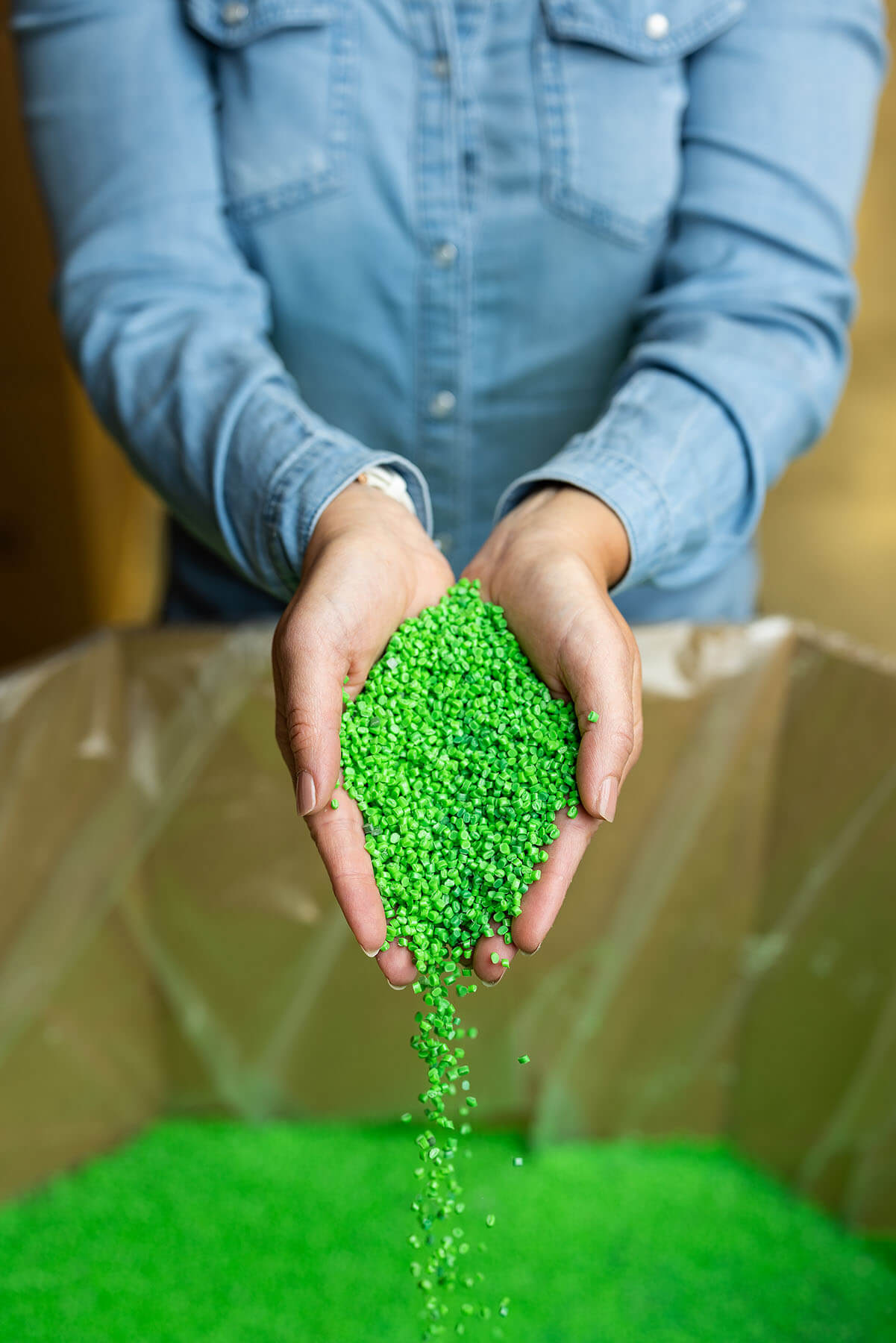 A sustainable business
We at Quick-Set strive to make our processes more efficient through a modern and updated machine park. In this way, we get opportunities to create a good working environment climate, a safe and stable process and thereby make a large energy saving.
Making use of the ingots from production is a matter of course and these are reused directly in the production process. We also have our own extruder where we granulate other material waste from production and can reuse the material in our processes again. Circular economy with a nicer word, but we call ourselves Smålanders!
Did you know we like layers? Yes that's true.
We strive to keep our warehouse shelves filled with plugs, caps, blocks, paint and materials.
In this way, we can have short lead times to our customers, can buy the included materials at a better price and at the same time keep down the transport costs for both our customers and for us.
Of course, we heat our warehouse with residual heat from our injection molding machines. Smart huh?
Do you want to know more about our projects to keep our climate footprint down? Contact Us!
It's not just about
injection molded plastic parts
Quick-Set provides injection molded plastic products in the form of Caps, Lamellar plugs for external and internal pipe sealing. We also manufacture Glazing blocks, which is used to hold the insulating glass in place in the window frame, with our wide range of both standard and special blocks we are the market leader in Europe.