Automation for faster, cleaner and safer production
Together with our product range of Plugs and Caps, we have also developed a machine solution for assembly.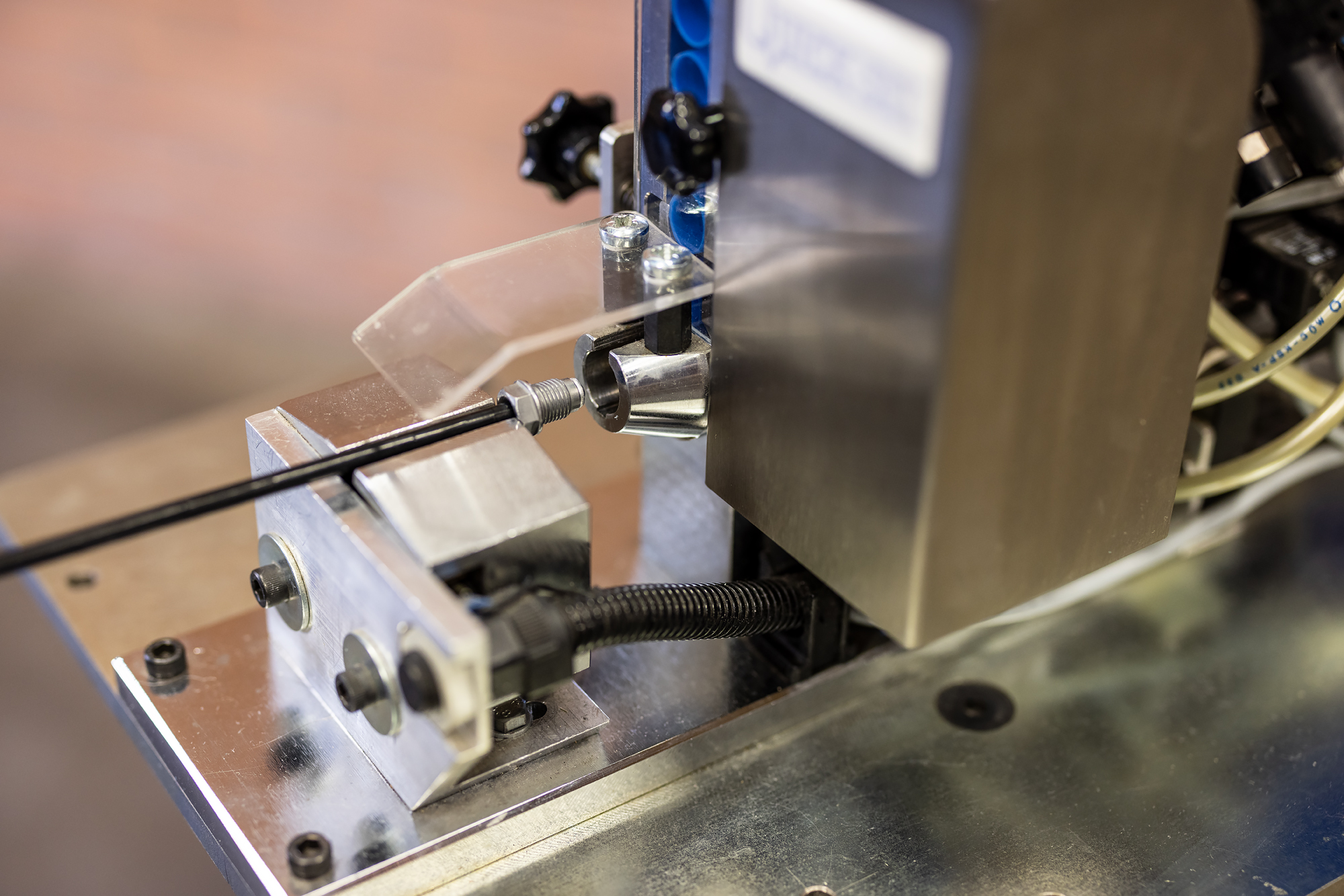 1. The fitting is placed in the mounting area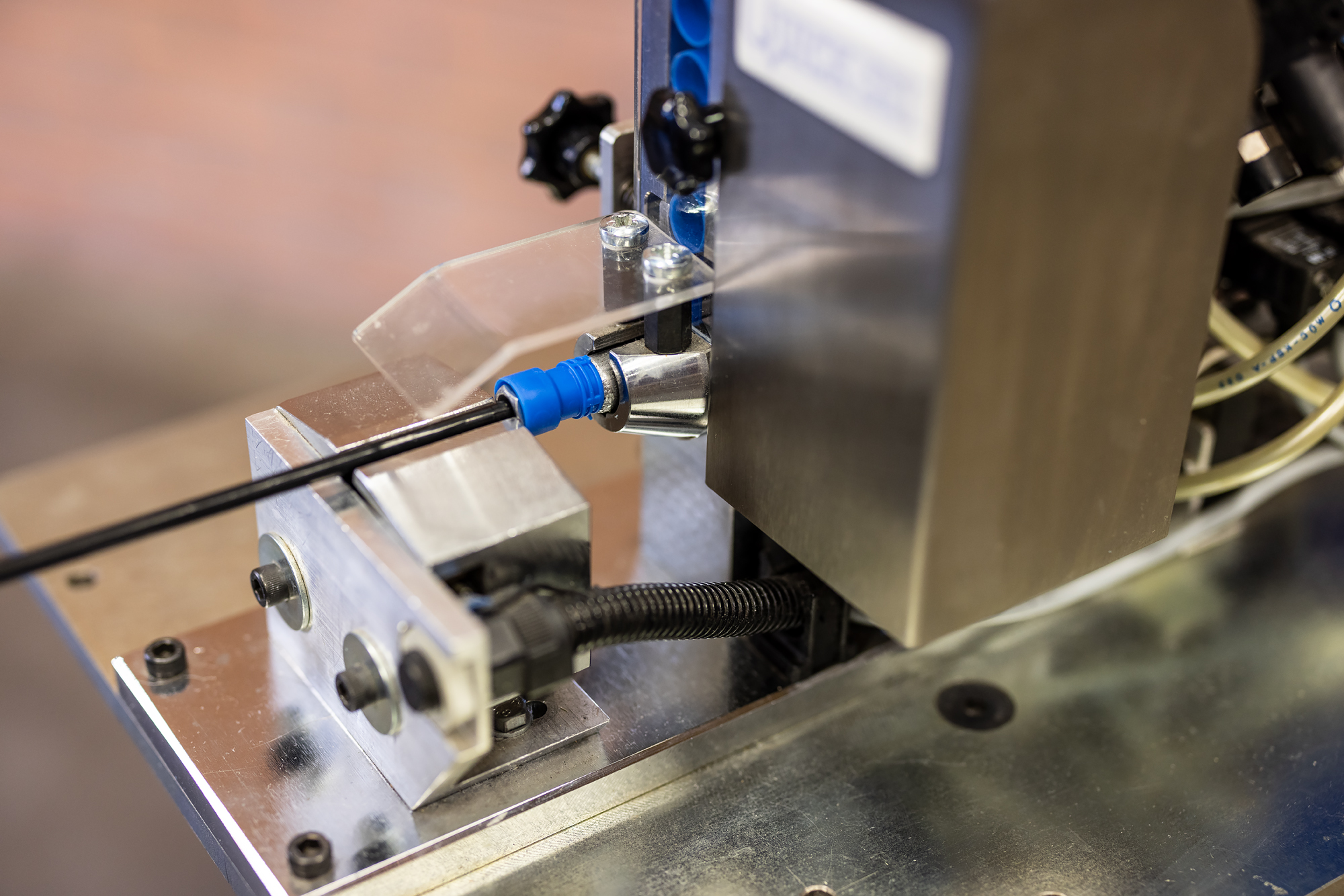 2. The machine ejects the protective cap on the fitting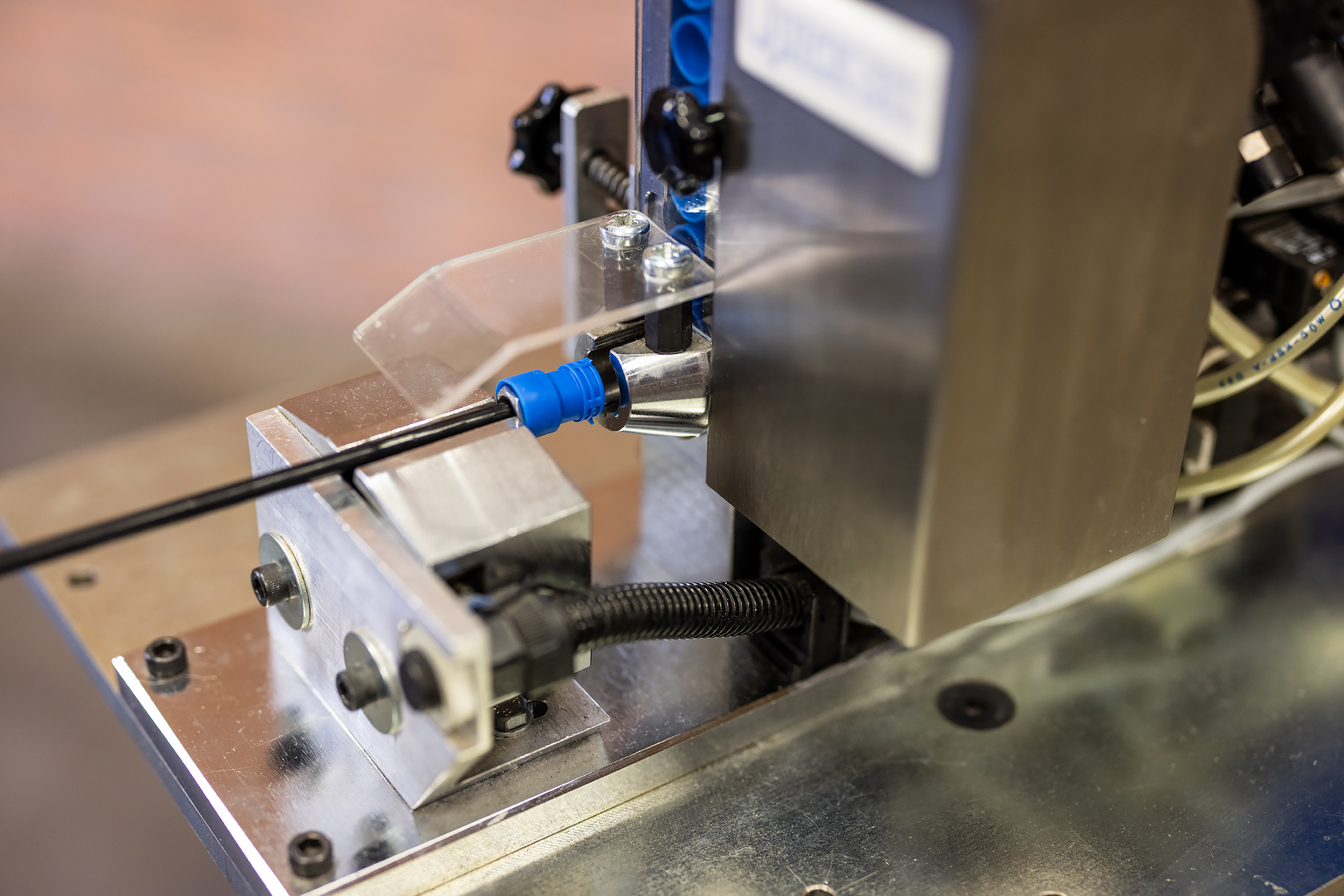 3. New protective cap is fed down
Automation for faster,
cleaner and safer production
Our patented machines for automatic end capping of pipes can handle pipe dimensions up to 2 inches. They are available in two main designs – machines for fully automatic end sealing with plugs and machines for fully automatic assembly of caps.
We stock the machines as basic modules, which ensures fast delivery. Each individual module is modified according to the customer's special wishes and assembled on site in the production line.
Plugs and caps for the machines are delivered linked together in bands. This contributes to faster, cleaner and more efficient handling compared to installing, for example, a loose plug. For end capping of pipes in smaller series, we offer several simpler options – for example, semi-automatic plug guns for placement on a workbench.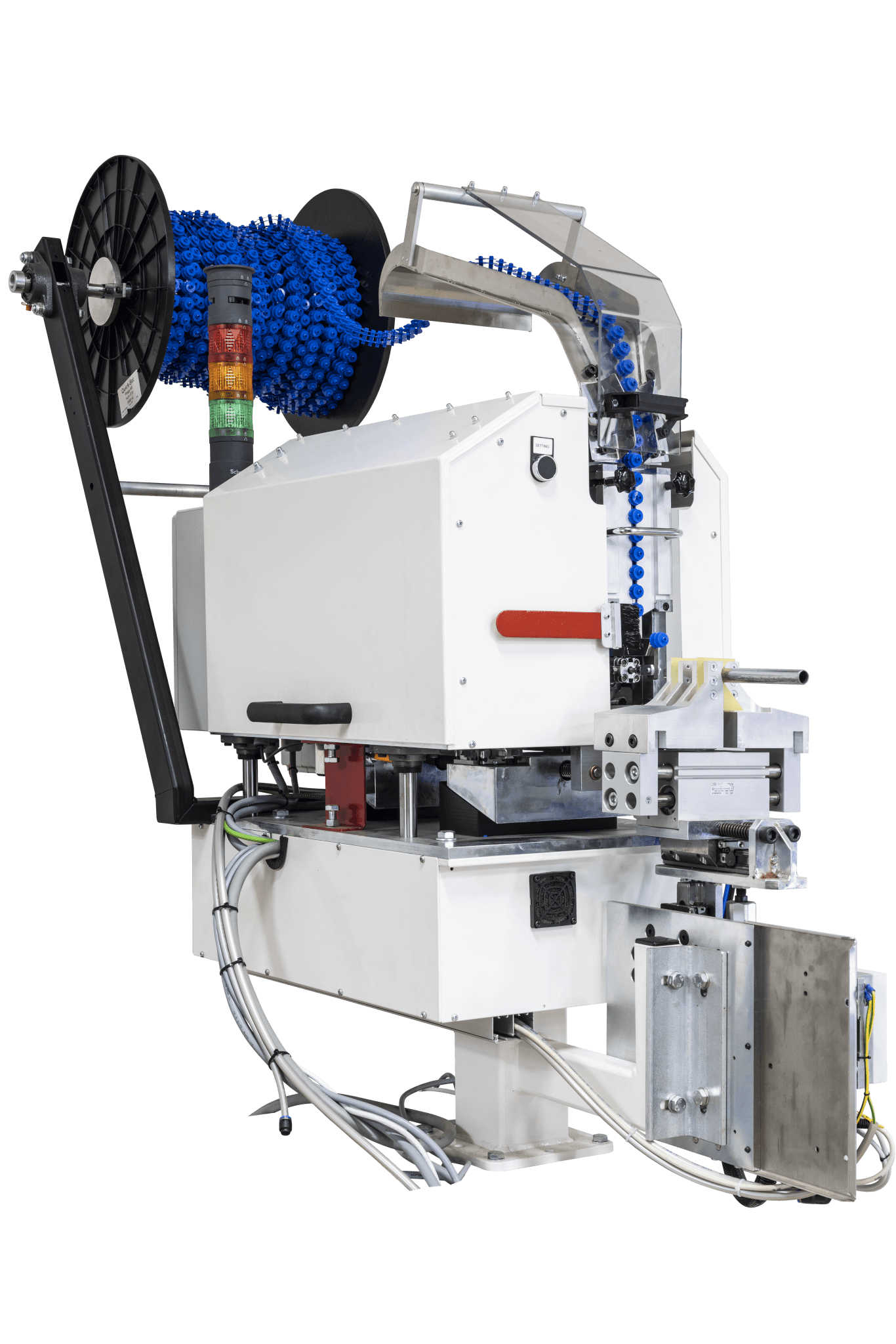 Plugger
The Quick-Set Plugger is a fully automatic pipe plugging machine and is designed to be integrated with fully automatic lines or cells.
Would you like to receive a quote from us?
Fill in the interest form, in the other/wishes box you can fill in the desired number, color or other requirement specifications.
When we have received your request for interest, we will contact you with a price proposal.